Jing-A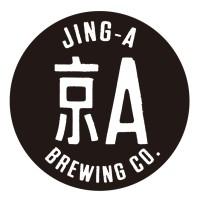 Curious beer for different people.
---
Company Size
Not Specified
Funding Raised
Not Specified
LinkedIn
@jing-a-%E4%BA%ACa-brewing-co-about
Y-Combinator
Not an alumni
---
About Jing-A
Founded in Beijing by long-time friends Kris and Alex, 京A (Jing-A) is a brewery in constant motion. We're obsessed with hunting down rare ingredients and unexpected flavors to brew our beers, ranging from twists on classic styles to curious experiments and inspiring collaborations with breweries from around the world.

Our goal is to make beer we're damn proud of – beer that pushes the envelope, celebrates its roots, and changes perceptions of Chinese brewing worldwide.
---