Retail Marketing Manager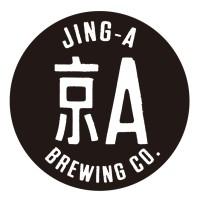 Jing-AChina
---
Salary Offered
$1000 — $2000 monthly
Experience Required
No experience required
---
The role's scope includes:
You will be the driver of the Jing-A retail marketing program, with the ability to think creatively, combined with the energy and passion to bring great ideas to fruition. To do this, you'll work closely with colleagues across several functions of the business, coordinating all-around a plan to deliver a great craft beer experience at our outlets.
Lead the scheduling and ideation of our Outlet Programming (events, promotions, and other in-store activations). Plans must be made well in advance and communicated clearly to ensure appropriate amplification through our social and other media channels.
Monitor and execute the tools and training systems to ensure successful execution of Programming and other marketing activities at the outlet level.
Develop campaign plans and have the project management skills to manage campaign execution. Campaigns build brand and fame as well as target specific goals driving revenue, traffic, or specific sales targets.
Liaise with and manage event and campaign partners (both internal and external) in the development and execution of promotions, events, and activations.
Monitor customer feedback on social platforms, building dialogue with colleagues around better training and operational systems which improve the guest experience.
Monitor and maintain menus, promotions, exposure opportunities, and relevant information on our online platforms (Weidian, Meituan, and Dianping).
Drive our Membership / CRM program, creating campaigns and activations to deliver a great experience and sustain continued growth. Work closely with our Sales team to capture sale opportunities arising from outlet visits.
Ability to roll up your sleeves and work with the brand and sales marketing teams and other Jing-A functions when required.
Enthusiastically contribute to the overall creative horsepower behind Jing-A.
A successful candidate will have:
Native proficiency in Chinese and high-level English language abilities – written and especially spoken.
You are an extrovert at heart and enjoy communicating, working in teams, and building industry relationships.
Past experience in retail, hospitality, or F&B group at Manager level or above (5 years or more).
Demonstrated success in planning and running large-scale events and promotions.
Able to learn and adapt quickly within a start-up working environment and loves nothing more than a challenge.
Have a detail-oriented, organized, and dedicated mindset; ability to juggle multiple tasks and meet deadlines.
Most importantly, craves a cold pint of craft beer at the end of a workday! Shows a genuine interest in the craft beer movement within China, has a passion for creativity, and comes to work every day with a sense of curiosity and playfulness.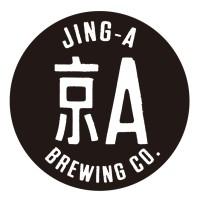 Curious beer for different people.
Company Size: Not Specified
Year Founded: 2012