Winnow Solutions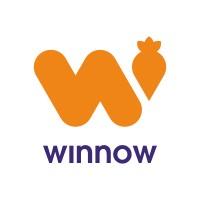 Develops artificial intelligence tools to help chefs run more profitable and sustainable kitchens.
---
Location
Great Britain, United Kingdom
Company Size
51 - 250 People
Funding Raised
Not Specified
LinkedIn
@winnow-ltd-?trk=_logo
Instagram
@winnowsolutions
Y-Combinator
Not an alumni
---
About Winnow Solutions
Winnow was founded with a simple belief that food is too valuable to waste.

Winnow develops technology used by a growing number of organizations to cut food waste in their operations. Our digital tools provide data to drive improvements in kitchen production processes and to help cut food waste in half, saving money and reducing environmental footprint at the same time.

Mission
Our mission is to connect the commercial kitchen, create a movement of chefs and inspire others to see that food is too valuable to waste.

Belief
Our core belief is that food is far too valuable to waste, and that technology can transform the way we use food.
---