SIRCLO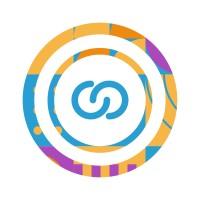 Indonesia's Leading E-Commerce Solution Enabler
---
Year Founded
Not Specified
Company Size
Not Specified
Funding Raised
Not Specified
Y-Combinator
Not an alumni
---
About SIRCLO
SIRCLO was founded by three young Indonesians in 2013 with a vision to become the leading e-commerce enabler for local businesses in Indonesia. SIRCLO's first solution was a Software-as-a-Service (SaaS) called SIRCLO Store .

SIRCLO Store provides ready-to-use template -based online store website creation services . This SaaS provides a solution for brands to have an official brand.com site that facilitates customers to transact online. Along with the growing need to sell on various online channels at once, SIRCLO Store is now able to manage sales of brands in the marketplace (formerly SIRCLO Connexi) and WhatsApp Business API (formerly SIRCLO Chat) through one integrated management dashboard.

In 2017, SIRCLO launched SIRCLO Commerce which is an end-to-end management solution for national and multinational businesses to enter online distribution channels. With the principle to continue to deliver technology innovation, SIRCLO do a merger with ICUBE in mid-2020 ICUBE is an Indonesian agency technology and solutions provider that specializes in Magento during the last two decades. In April 2021, SIRCLO acquired Orami , the first and largest parenting platform in Indonesia that combines Commerce, Content, andCommunity in one application. Orami's strong community and distribution model now complement SIRCLO's omnichannel solution .

From year to year, SIRCLO 's diverse solutions have been created to help companies achieve their goals as the most complete e-commerce enabler in Indonesia to help brands reach a wider market through various digital sales channels. Currently SIRCLO has more than 1,000 employees, HQ with an area of 1000 m 2 in Tangerang, representative office in Bandung, Surabaya and Yogyakarta, 3 fulfillment centers in Tangerang (BSD, Legok and Neglasari) and 1 fulfillment center in Surabaya (Waru).
---