Get Your Tap to Phone Digital Business Card Today.
Every BEAMSTART member gets an Exclusive Tap-to-Phone Business Card. Simply tap your card on another person's smartphone to easily share your contact info with them.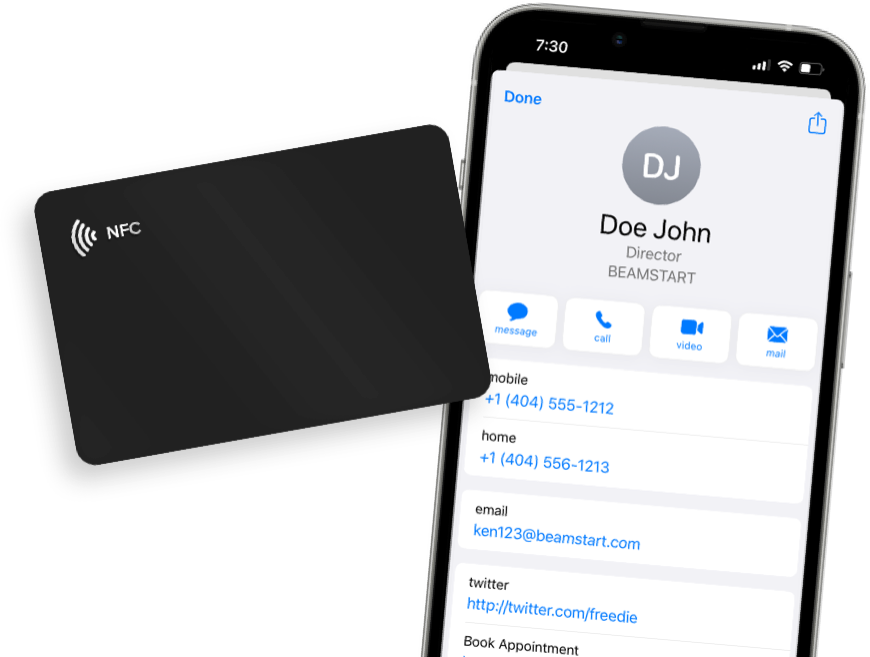 Why It's Awesome
Tap to Easily Share Contact
BEAMSTART Business Cards make it incredibly easy for you to share your contact information with others. Just tap their phone and they can easily save your contact information instantly.
You Control What You Share
Your contact information on the card can easily be controlled by you — you decide what you share, and you can update it anytime online from your account.
Secure & Encrypted
Data stored on the card is secure, encrypted, and can only be changed by you. Your private data is never shared with others unless you use the card.
$25,000+ in member benefits
Get exclusive access to members-only content, features, and perks. We're constantly adding new features everyday to bring more value to all of you. View all benefits.
2 Types of Cards
Regular Card
Free for Members
Ships in 5 - 9 days
Customized Card
+ $49 for Members
Ships in 10 - 14 days