Vision Venturers Management Berhad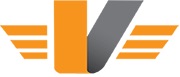 Venture capitalist
---
Year Founded
Not Specified
Company Size
Not Specified
Jobs Available
No Open Positions
Funding Raised
Not Specified
Y-Combinator
Not an alumni
---
About Vision Venturers Management Berhad
OVERVIEW

Vision Venturers Management Berhad ("VVM"), an investment holding company established to invest in information and communications technology ("ICT") and retail business opportunities in Malaysia and the surrounding region, with the objective of achieving consistent returns and long-term capital gains for its stakeholders.

Vision Venturers Management Berhad was incorporated in Malaysia under the Companies Act, 1965 on 4 June 2015 as an investment holding company that is regulated and approved by Companies Commission of Malaysia ("CCM").

OBJECTIVE

The Company's primary objective is to invest in or acquire assets, business or companies in the above sectors. We are currently reviewing potential investments, acquisition and buyout opportunities in Malaysia, and has commissioned due diligence on target companies which met the abovementioned criteria and business model. Initial due diligence will be carried out by our team, and may commissions third party due diligence as appropriate.

Additionally, we had appointed UHY as our corporate Financial Auditor. UHY is a network of independent accounting and consulting firms with offices in over 296 major business centres across more than 89 countries.