Trinechain TRC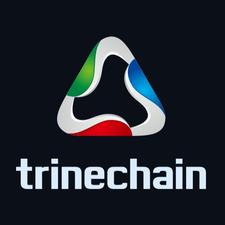 The Trine Chain blockchain value ecosystem system was initiated by the Trine Chain Foundations which brings together a group of advanced students in computers, data processing, Internet of Things, and blockchain bottom development at MIT, the University of Pennsylvania and the University of London College. The North American Blockchain Alliance provides technical consultants for the bottom of theblockchain, and data support is from the Great Britain online data Network.A team is composed of former artificial intelligence equipment engineers from world-renowned artificial intelligence companies: Google, Microsoft, IBM and so on. It is operated by the famous block chain application operation team in Canada.The organizational structures of Trine Chain are the Trine Chain Executive committee, the top one which is responsible for important decisions and operations,and three subordinated organizations: the Technology R&DCenter, which is mainly responsible for technical matters, the Global Club Joint the Global Club Joint Management Center, which is mainly responsible for global branch matters; and the Operations center, responsible for the global operations of Trine Chain.The headquarters of the Trine Chain Foundations is set up in Toronto, Canada, and the north American branch is located in Los Angeles, the United states of America; the European branch is located in London, England; the Asia branch is located in Tokyo, japan; and the Oceania branch is located in Sydney, Australia.
---
Location
Year Founded
Not Specified
Company Size
Not Specified
Funding Raised
Not Specified
---
Financials
Beta
Business Model: Not Specified
Revenues: Not Specified
Expenses: Not Specified
Debt: Request
Operating Status: Active
Funding Raised: $0
Investment Rounds: 0 Rounds
Funding Stage: Not Specified
Last Funding Date: Not Specified
---
Frequently Asked Questions
Is Trinechain TRC currently hiring?
Which country is Trinechain TRC headquartered in?