The Entrust Group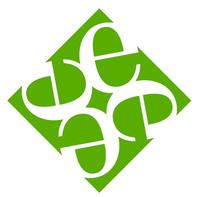 We administer self-directed IRAs (Real Estate IRAs, Gold IRAs & more).
---
Location
California, United States
Year Founded
Not Specified
Company Size
Not Specified
Jobs Available
No Open Positions
Funding Raised
Not Specified
Y-Combinator
Not an alumni
---
About The Entrust Group
The Entrust Group is the world's premier provider of self-directed IRA administration services, in business for over 30 years administering self-directed, tax-advantaged savings accounts.

Self-directed IRAs allow you to save for retirement through alternative investments, such as real estate (Real Estate IRA), gold (Gold IRA), private stock, and more. We specialize in investor education, offering free learning materials about alternative investments, investing strategies, and more. In addition to retirement accounts, we also offer health savings accounts (HSAs) and education savings accounts (ESAs).

Founded by industry luminary Hubert Bromma, Entrust serves individuals and businesses through a nationwide network of dedicated local offices. The Entrust Group and our offices are regularly examined to ensure compliance with state and federal banking requirements. In addition, Entrust affiliate offices enjoy regular training to maintain self-directed IRA industry best practices.

Entrust is committed to the classic American goal of financial independence, especially as it relates to retirement, health, and education. We are leaders in the self-directed IRA industry, offering custodial services, and educational information to help you direct your future with ease. Request a complimentary consultation on our "Services"​ page to learn more.