Hazel Chang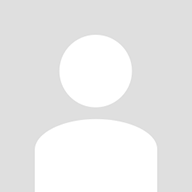 ---
---
DownTown Travel Services Pte. Ltd. is a wholly owned subsidiary of Tan Chong International Limited, a company with impeccable market-leader status in the automobile industry in Singapore. It has one of the largest car rental operations in Singapore with a fleet strength of more than 500 cars. Today, DownTown has earned the reputation of being reliable and forthright in their dealings with customers, providing a comprehensive and efficient solution to their transport needs. One look at their range of cars and you will know they are different, exciting, and head turning. Only at DownTown can you find the complete range of the latest Subaru and Nissan cars, marques that are synonymous with reliability, safety, quality and outstanding technology.
Driving Subaru's Symmetrical All Wheel Drive Technology in the region is the Motor Image Group. This wholly owned subsidiary of Tan Chong International Limited (TCIL), a group listed on the Hong Kong Stock Exchange, engages in automotive, commercial, manufacturing, trading, and property investment businesses.

Motor Image introduced Subaru to Singapore in 1986. The company has since set up companies in China, Hong Kong, Indonesia, Malaysia, Philippines, Taiwan, Thailand, Vietnam, and Cambodia to let more people in the region discover and enjoy the difference of driving a Subaru.

Motor Image continues to satisfy the growing number of Subaru enthusiasts by bringing in the latest models while delivering a consistent high level of service to give drivers total confidence. The Subaru customer base has grown under Motor Image's distributorship in the region with Subaru vehicles offering superb driving pleasure and safety based on advanced technologies, including the Horizontally-Opposed Engine and the Symmetrical All-Wheel Drive (AWD).
Boulangerie Asanoya is a Japanese bakery that specialises in gourmet bread and pastries. Using only the most premium ingredients, Asanoya blends the best of Japanese flavours with tried and tested European recipes.

The Asanoya Singapore flagship store at Wilby Central, a joint venture between Asanoya and Tan Chong International, offers both dine-in and takeaway services. Customers can expect a wide range of premium bread, pastries and cookies, as well as gourmet coffee and tea.

Asanoya's stores in Japan are located at Tokyo Midtown, Matsuya Ginza and in the upscale resort town of Karuizawa.