Foxymojo
Tech & Management Consulting
---
Location
Year Founded
Not Specified
Company Size
Not Specified
Funding Raised
Not Specified
---
About Foxymojo
We provide tailor-made independent advisory services focusing on building long-term and value-added relationships. Our clients and partners range from large organisations to startups and SME businesses who are striving to expand.
---
Founders & Leadership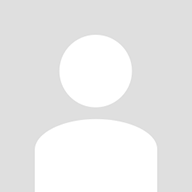 Partner
Managing Partner
Managing Partner Of Foxymojo
---
Financials
Beta
Business Model: Not Specified
Revenues: Not Specified
Expenses: Not Specified
Debt: Request
Operating Status: Active
Funding Raised: $0
Investment Rounds: 0 Rounds
Funding Stage: Not Specified
Last Funding Date: Not Specified
---
Frequently Asked Questions
What industry is Foxymojo in?
Who are Foxymojo's founders and individuals in key leadership positions?
Is Foxymojo currently hiring?
Which country is Foxymojo headquartered in?