Acequia Capital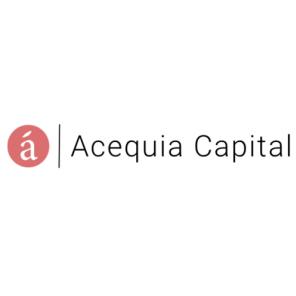 Global venture fund investing in early stage technology companies.
---
Location
Washington, United States
Year Founded
Not Specified
Company Size
Not Specified
Jobs Available
No Open Positions
Funding Raised
Not Specified
Y-Combinator
Not an alumni
---
About Acequia Capital
Acequia Capital is focused on advising early stage founders and teams that have passion and conviction about the power of software to disrupt and create business value.

They partner with entrepreneurs at the earliest stages - when founders are developing the idea and are forming the team – all the way through IPO, sale or constructive wind-down. We provide seed capital, help organize the initial investment group, secure bridge financing when appropriate, lead or participate in downstream equity financings (Series A through later stages), facilitate a market for founders, employees and other investors via secondary sales, and in select cases, provide alternative financing options that are beneficial for the company and investors.