Twitter is launching a new feature that will soon allow creators to get paid for the content they create.
Also known as "super follow", the new feature lets users subscribe to a creator by paying a monthly fee in exchange for access to exclusive content and perks.
Twitter is also introducing a range of powerful tools for creators such as "subscriber-only newsletters", "community access", "deals & discounts", a "supporter badge", and more to help creators effectively take advantage of the new feature.
Creators will also have the ability to paywall the content they share, such as Tweets, Fleets, and Spaces (a Clubhouse-like feature).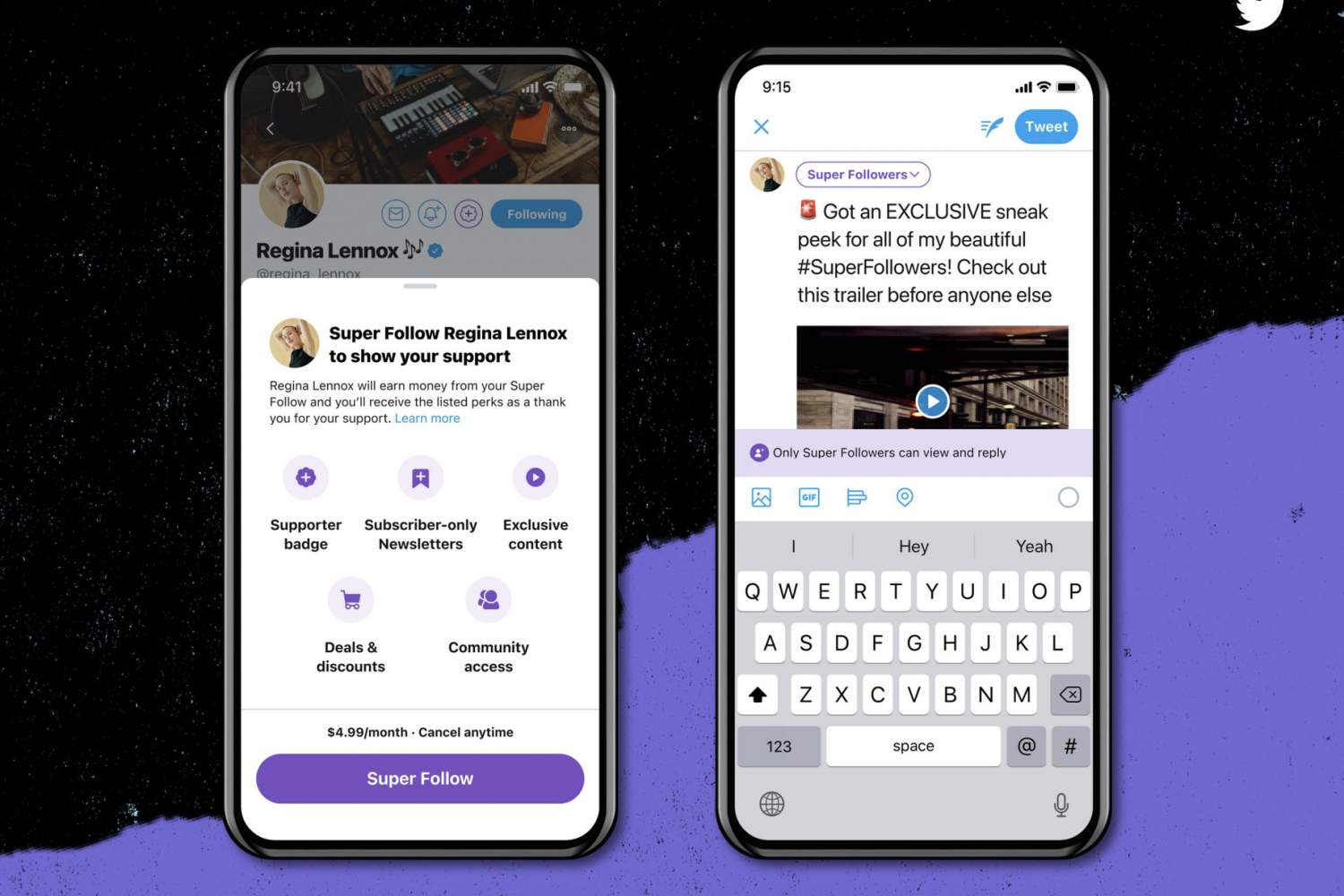 The unveiling of Twitter's "super follow" was shared by the company earlier today, alongside a new communities feature that will allow users to create their own private and public groups.

While the company didn't indicate when the features will be released, Twitter has been aggressively releasing new features on their platform in recent months.

These new additions are seen to fall under the company's broader ambitions of doubling its revenues by 2023, especially with slowing growth numbers due to heavy competition in the social networking space.