Chinese bike sharing company OFO on verge of bankruptcy
Many angry users have been unable to withdraw their deposits.
---
Wallace Ho27 Dec, 2018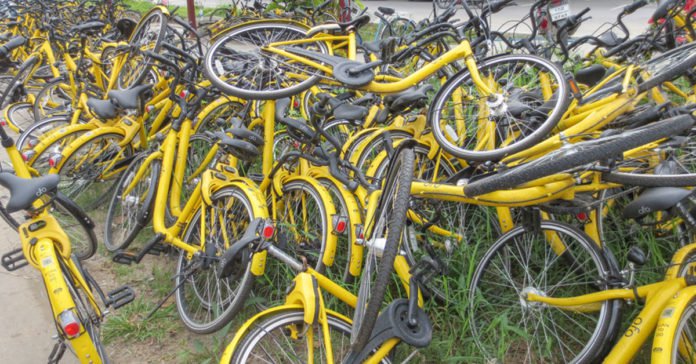 Alibaba-backed bike-sharing company Ofo is has severe cash flow problems and has considered applying for bankruptcy, according to the company's founder.
Since it's inception, Ofo has rolled out millions of bicycles across China and abroad.
A common sight of these bikes can be seen at the side of the roads.
Ofo has raised more than $2.2bn since it was founded in 2014. Rival Mobike is estimated to be burning approximately $50million a month.
Cashflow problems have become severe in Ofo as of late, as co-founder Dai Wei pens it down on a letter to employees:

"I've thought countless times . . . of even dissolving the company and applying for bankruptcy," he said. "For the whole of this year we've borne immense cash flow pressure. Returning deposits to users, paying debts to suppliers, in order to keep the company running we have to turn every renminbi into three."
Millions of Chinese Ofo users have also requested for refunds for their deposits (approximately $14), which the company has failed to process online.
It is estimated that over 10 million users are in a virtual queue to withdraw their deposits.
Some of these users even protested outside the company's offices.
Overseas, Ofo has cut much of its operations by withdrawing from most locations and sacking large numbers of employees.