Elon Musks's SpaceX could disrupt the telecommunications industry in the near future as the company seeks to provide affordable internet across the globe.
Since SpaceX began sending rockets into space, the company has been launching batches of 60 Starlink satellites at a time (per-launch) on its Falcon 9 rockets.
Today, there are more than 1000 mini-satellites as part of the Starlink constellation surrounding earth's orbit, which can be seen from certain places in the world.
From the constellation of satellites, Starlink is capable of "beaming" internet directly to earth at potentially lower costs than telecommunications providers, posing a threat to them in the near future.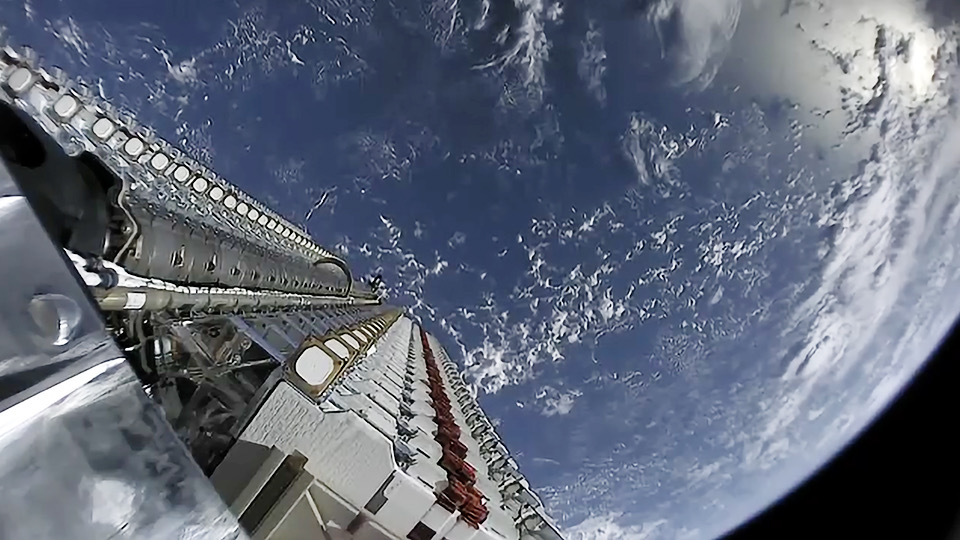 Elon Musk believes that Starlink has the potential to capture a piece of the $1 trillion market for in-flight internet, maritime services, and internet access in rural parts of the world.
Starlink has been capable of delivering internet download speeds of up to 100 megabytes per-second, and upload speeds of 15 - 20 megabytes per-second — significantly better than speeds offered by certain mobile carrier services.

As of today, there are already thousands of people signing up as early adopters for Starlink's internet services.
"There will always be early Starlink adopters who think that anything from Elon Musk is cool. But it's hard to see the satellite trajectory keeping pace with the improvements coming with cellular," said John Byrne, a telecom analyst at GlobalData.
Just 2 weeks ago, Elon Musk became the world's richest person, with a net worth crossing $185 billion as Tesla's shares skyrocketed.
As of today, SpaceX is still a private company.