These pandemic times have clearly highlighted a few things:
Digital marketing is not a trend, one is either in it or out.
Over reliance on traditional marketing or single-tracked digital marketing is not sufficient.
Everyone is taking this chance to upskill and understand digital better to have a head start.

Because of one or more of these reasons, you may have read many articles, videos, attended courses and webinars shouting for you to digitalize and to pivot and you are probably slammed with different perspectives, suggestions and ideas that are leaving you confused.
But in reality, digital marketing does not need to be complicated.
I'll be sharing with you 10 things you can do even if you're a total newbie at this but before that, let me just talk you through 3 simple fundamentals.
Know why are you doing this. What are you trying to solve? Is it awareness, customer service, branding or merely sales?
Know where are your customers are at. Which platform are they on? How do they discover products and services like yours?
Know what content attracts them. Which media type is appealing? What should the messaging be? How should it appear to them?
Once you've got that down, let's go into the 10 things as promised!
#1: Start a website.
Websites are far from being obsolete, and it is still used as a point for credibility check for consumers. Many still do search for a website, especially for new businesses as a form of assurance that they are legit. Plus, a website is able to hold more information about your business, products and services that is unlikely to be seen on social media. Use Wix, Squarespace or WordPress to get your website going with simple, readymade templates.
#2: Search engine optimisation (SEO).
Having a website allows you to be searchable on search engines like Google, which brings great organic traffic. After all, we do still rely on search to discover new information, products, services and brands so you'll definitely want to be found! Most website building tools will guide you through the basics of making your website SEO-friendly but in short, you'll just need to use the right keywords for your customers to find you.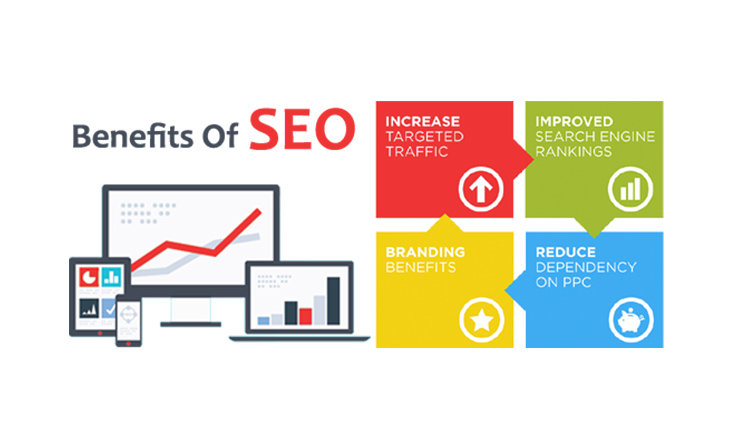 #3: Create relevant content.
Look for on-going conversations, trending topics, articles or videos to have an understanding of what's triggering conversations. After which, try creating your own in a format that you're comfortable with - be it an article, visual, podcast or video. There are free tools out there like Canva that has a ton of templates for almost anything that you can think of. If that is a hassle...
#4: Do a livestream.
It's much simpler from a technical level as all you will need to do is to hit that 'live' button and start talking. Livestreams are a great way to get noticed as it is currently prioritised on newsfeeds, and your friends and followers will be automatically notified. Plus, after completing a livestream, the video remains visible on your profile for others to see. That's two birds with one stone right there.
#5: Get friends & family to share.
Speaking about friends and family, they are your best bet in getting that early reach and tapping into their network of connections. Whether you are going on live or simply posting content on your feed, try getting them to share them out! A share is worth much more than a 'like' or a meaningless comment and having more shares also creates an impression that it's popular, which helps in building interest among your customers!
#6: Engage in groups.
In the process of sharing, don't neglect groups. There are plenty of community groups on Facebook, Linkedin, WhatsApp, Telegram, WeChat, or in various forums out there. Share your content as part of a community, and participate in the conversations there. The idea is to get noticed by being human and personable. As much as you don't like to be flashed with ads all the time, others don't too.
#7: Connect with people.
As much you'd like for people to follow you, connect with you or to subscribe to your channels, the initiative should start from your end. But don't stop by just following, instead, follow up with a message or comment to start get a conversation going. Be genuine and don't automate the process by using a templated response. Speaking to someone that sounds like a bot is a huge turn off.
#8: Find ways to get listed.
Not on the stock market, but to be mentioned in articles, reviews, or any relevant marketplaces. It is not sufficient relying on one source of traffic and the way to multiply this is to consistently find new ways of getting noticed - be it an eShop on marketplaces like Shopee, Lazada or Carousel, a little adventurous like Kickstarter, Pinterest as an inspiration to others, Medium to share your thoughts as an opinion leader, reviews on TripAdvisor, Google Maps or AppStore or even in an entertaining manner via TikTok. Content diversification across platforms is key!
#9: Use hashtags.
These little things contribute to you being discovered! It is particularly useful on Instagram and LinkedIn where you may get featured as a popular post on specific well positioned hashtags. Don't go using hashtags that only you will know like #yourbrand. Instead, do some research to find what are the popular hashtags your customers are using, and see if you can create content that suits the theme of the hashtag to get noticed.
#10: Collect testimonials.
The biggest barrier to digital conversions is the lack of a physical touch. As such, there is always a layer of doubt and uncertainty in the mind of consumers. However, this layer is usually lowered when there are genuine comments, feedback and experience shared by fellow customers. So find a way to rake up those reviews and testimonials. Have them published on your website, showcase them on social media, or have customers leave a public comment on a relevant platform!
And there you have it! 10 things you can do to get into digital marketing even if you are a new!
This is a race, a long one so don't be expecting instant results and be ready to experiment with different types of content and platforms until you've found your fit.