Facebook has recently launched a new app, and this time around, it's in the gaming / esports space.
Facebook Gaming, as the app name goes by, is a dedicated app on Android (coming to iOS real soon) focused on gaming content, as well as connecting gamers to play some of Facebook's in-app games together.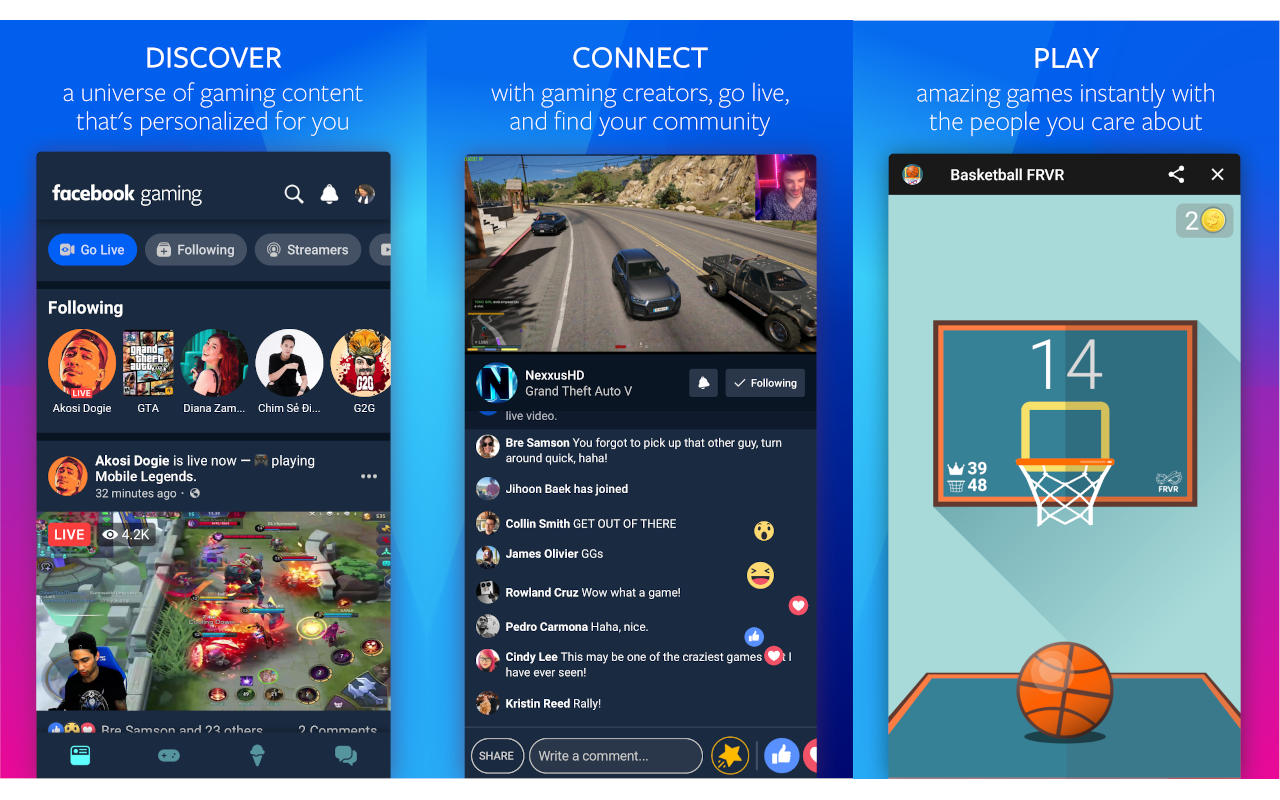 The app's slogan is "Watch, Play, Connect", which pretty much symbolizes what the whole app is about — Users are able to watch live streams, chat with other gamers, follow updates on their favorite games, play mobile games together, and lots more.
The social media giant pushed the app out two months earlier than its scheduled release date in light of the global health situation keeping people cooped up at home with fewer entertainment options.
Esports and gaming are already overtaking traditional sports in viewership numbers, and is expected to grow into a multi-billion dollar entertainment and e-commerce industry in the coming years.
While Facebook isn't the only player in the market, this new push looks like the perfect opportunity for the company to gain a foothold among the youth, as well as potentially increase more opportunities for advertising in the future.