But it will have work to do in convincing users to sign up to a subscription.
Go-Jek is adding yet another string to its many-stringed bow.
Speaking at the Asia-Pacific Video Operators' Summit in Badung yesterday, Michy Gustavia, the ride-hailing firm's senior vice president of acquisition and development, revealed that the company will soon launch its own subscription-based platform for video streaming.
Named Go-Play, the service will feature original content crafted by the company's new production house Go-Studios, The Nikkei Asian Review reported. This will include documentaries, short films, and feature-length works from local filmmakers produced exclusively for Go-Play, and will be "95 percent Indonesian-focused," Gustavia said.
One of the first in-house projects is a documentary examining the experiences of women drivers working in ride-hailing, which Gustavia said has been submitted to several film festivals.
Go-Jek has also partnered with US media outlet Vice. The two firms said in a press release that they are co-producing a movie by Indonesian director Joko Anwar that's set for release next year. They will also collaborate on original content, with a sports documentary series in the works, among other projects.
Gustavia said that Go-Play will be available on a subscription basis, with daily, monthly, and yearly payment options.
Subscription challenge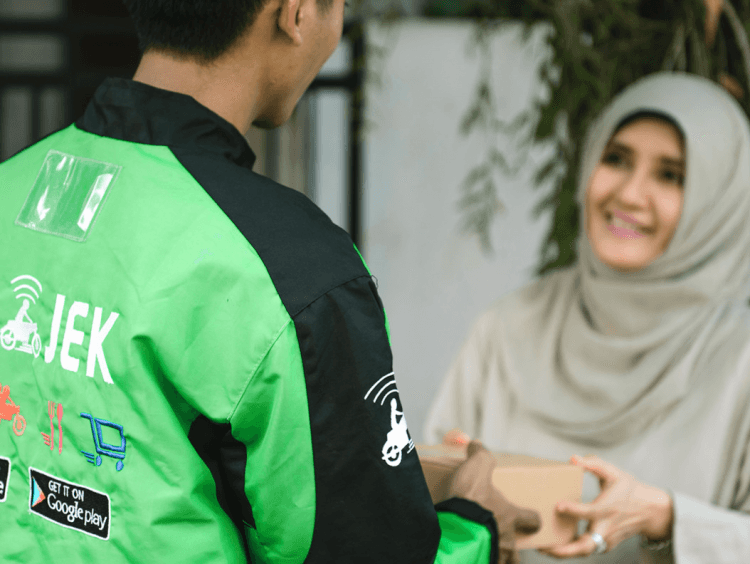 Photo credit: Go-Jek
Go-Jek has made no secret of its ambition to become the go-to place for Indonesian consumers' everyday wants and needs.
It has cornered the local ride-hailing market, and its Go-Pay digital payments platform is close to ubiquitous. It connects millions of users with other on-demand services, from massages and phone credit top-ups, to food and medication delivery and events ticketing.
More recently, it has made the move into financial services, teaming up with state-owned Bank Negara Indonesia to provide micro-loans for small and medium-sized businesses.
With so many different strands to its business, another move into video streaming and content production isn't too much of a surprise.
But Go-Jek's plan to run a subscription model may face a challenge in getting people to sign up.
Malaysia-based content streaming portal Iflix recently branched out into a free service supported by ads. Iflix CEO Mark Britt suggested its earlier subscription-only approach had been a strategic misstep.
He said, "We naively believed that the Western entertainment model could easily succeed in emerging markets, and that price would be the primary customer pain point. Looking back now, we realize how superficial that view was."
On the other hand, Go-Jek can provide a far broader offering to its users. They may be more willing to sign up to a subscription that gives them privileges and discounts across Go-Jek's full suite of transport, finance, and other on-demand services.
This is a developing story. Check back for updates.
This post Go-Jek ventures into video streaming, partners with Vice on original content appeared first on Tech in Asia.