A roundup of today's top tech headlines from across the region.
Photo credit: Dan Gold / Unsplash
Here are the day's top headlines in blockchain, ride-hailing services, and new tech investments.
Blockchain and cryptocurrencies
Cryptocurrency firms get Philippine stamp of approval (The Philippines). Ten virtual currency companies will operate inside the Cagayan Special Economic Zone after gaining regulatory approval in February. They are expected to make an investment of at least US$1 million and pay up to US$100,000 for license fees. The firms are permitted to do cryptocurrency mining and initial coin offerings. However, the exchange of virtual currency to fiat money and vice versa must be done offshore to avoid violating current Philippine central bank regulations. (Reuters)
Transportation
Jugnoo plans to fill Uber void (Singapore/India). The Indian ride-hailing service is eyeing entry into the Singapore market next month, with Uber due to exit at the same time. Jugnoo will offer a private-car hire service in the city-state, unlike its operations in India which use auto-rickshaws. CEO Samar Singla said the startup is hoping that even with 10 percent market share in the next year, "we will be a profitable company." (Reuters)
RydeX is also debuting its private-car service next month (Singapore). The new private-hire car service from local carpool app Ryde lets users request preferred drivers and allows for tipping. RydeX will take a 10 percent commission from its drivers, which is half of competitor Grab's 20 percent. (The Straits Times)
Ecommerce
Pinduoduo invests US$1.58 billion to market agricultural goods (China). The Chinese ecommerce startup is directing the funds to creating brands and logistics networks for agricultural products from 500 production sources. This comes after Pinduoduo's US$3 billion series C round earlier this month, which valued the three year-old company at US$15 billion. (TechNode)
BigBasket rumored to invest in DailyNinja, Milkbasket (India). The online grocery firm is said to be in talks with the two companies to boost its bid for the micro-delivery space. BigBasket is also looking to launch a subscription service that would challenge Amazon and Flipkart, which are both aggressively growing their grocery businesses in the country. (Livemint)
Media and entertainment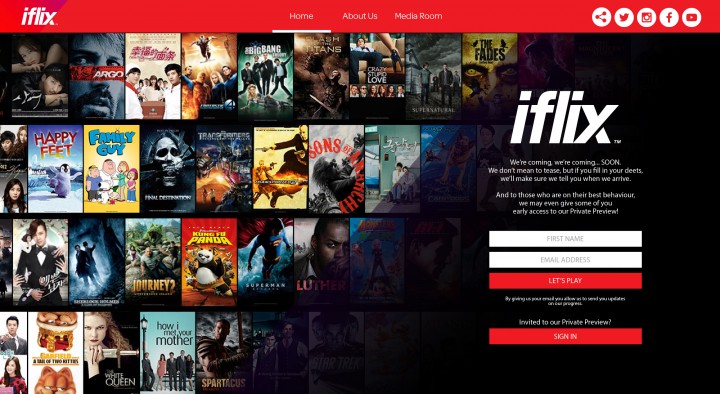 Iflix shifts to ad-supported model (Malaysia). The news comes as CEO Mark Britt admitted to "naively" believing that "the Western entertainment model" for a subscription-based streaming service would work in Asia. Iflix will now offer free and paid tiers with pre-roll ads, product placements, and in-app ads. (Tech In Asia)
Xbox China GM resigns after 24-year stint (China). General manager Xie Enwei has stepped down from his position at Microsoft after nearly three decades. He is best known as the head of the company's Xbox business in China. No reason was given for his resignation. (TechNode)
Nintendo boosts operating profit by 27 percent, thanks to Switch (Japan). The Japanese video game company said it expects profits of up to US$2.06 billion for the year through March. Sales of its Switch console, which was released two years ago, hit 15 million units last month. (Reuters)
Consumer tech
Xiaomi pledges to give your money back if profits soar (China). The company said it will "forever limit" its profit margin to a maximum of five percent after taxes on sales of its smartphones, smart devices, and other hardware. If it earns more than that in a year, Xiaomi will disburse the excess amount to its customers by "reasonable means" – a term that's subject to speculation, as no further details were disclosed. The firm is heavily rumored to go public this year, with some estimates valuing its IPO as high as US$100 billion. (TechCrunch)
Agritech
Agritech startup Tani Group raises funds in pre-series A round (Indonesia). Tani Group, a crowdfunding and ecommerce platform serving farmers, was backed by Alpha JWC Ventures and several angel investors for an undisclosed amount. It will use the funds to broaden its markets and further grow its network of farmers. (DealStreetAsia)
Investors, incubators, and accelerators
NSI Ventures is now Openspace Ventures (Singapore). The rebranding comes as the VC firm, part of the Northstar Group, shifts to its own Monetary Authority of Singapore license and independent operating model. In March, investment tracker Preqin ranked Openspace's inaugural fund as the third-best performer among those created from 2003 to 2015. The VC firm counts Go-Jek, restaurant-booking platform Chope, and ecommerce startup Love Bonito as among its investments. (Openspace Ventures)
See: Previous Asia tech news roundups
This post Asia news roundup: Ryde rolls out private-car service, Iflix goes for ads, and more appeared first on Tech in Asia.