John Iry Sta Maria
Owner and Managing Director of DeliziosaPh Enterp and GenMerch Consumer Goods Trading
---
---
About John Iry Sta Maria
I'm currently exploring from being a marketing strategist for businesses and our family-run sole proprietor business to the local market. Eyeing for additional financiers and funders for the operations and expansion. Kindly message me if you want to see my pitch deck.

Note: This is an existing business with permits that has a strong potential due to our accessible location, marketing strategies and fixed corporate outside store activities with tie-up companies.

Legitimate Entrepreneur and Marketing Professional here 🙌
---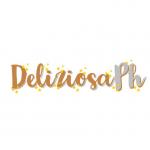 Yummy offering that will sure to keep you craving for more Filipino delicacy!

💯 Well-loved by known personalities!
💯 5-star taste rate of food reviews!
💯 FDA Certified Trader of our own products!

Order? Visit www.deliziosaph.com!

We are open for Resellers and Distributors!

Good news because we are looking for Business Partners! 👩‍💼🧑‍💼
Join us as our Funder for our enterprise!
Secure a passive income every month or every quarter!
Start funding from Php30K-500k! Lock in for 12-24 months!

For more information, feel free to reach out to us.
We would be delighted to provide you with further details.
Make your money works for you!