Deepak Sharma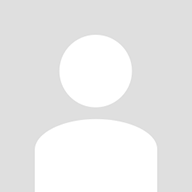 CEO
---
---
About Deepak Sharma
We are one of the leading specialty healthcare center focusing mainly on providing quality dialysis, chemotherapy for cancer patients. further to this we have partnered with WINGs Hospitals and have Wings IVF center in Nairobi at same location.
---
NephroMed is one of Kenya's leading centers for Kidney Care, IVF Treatments and Cancer Therapy. We are a Kenya based healthcare company launched in June 2017. Our group of expert care specialists works as a team to develop patient care programs to achieve the best patient outcomes. We maintain monthly patient scorecards that are available to all doctors in the patient care team to help them assess the progress of individual patients. Request Free Quote Now!
NephroMed MEWA Dialysis Center in Mombasa is proud to serve our clients with cutting edge dialysis services, top-notch professionals and a comfortable environment within the MEWA Hospital, on Mwambundu Road, Majengo, Mombasa. Our Dialysis Centre is equipped with the most latest Dialysis (Hemodialysis) Machines. Request Free Quote Now!