Jan Wong
Founder of OpenMinds
---
---
About Jan Wong
Forbes 30 Under 30 Asia 2017 |
Entrepreneur, online strategist and youth advocate.
---
OpenAcademy is a knowledge sharing initiative by OpenMinds—carrying its culture & core values of transparency, clarity and self-improvement. Here at OpenAcademy, we cover a diverse range of topics and fields of knowledge, including digital marketing, tech, creative, business and venture building. Our instructors are also industry experts who are dedicated to sharing relevant insights, passing on practical & technical skills, and imparting real-life experience. Ultimately, we want to empower you to reach your pinnacle of success—whatever that may look like. And OpenAcademy is the stepping stone to point you in the right direction. OpenAcademy. A learning experience unlike any other.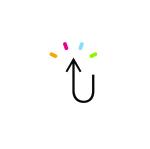 RoundUp Analytics is a cloud-based data analytics & reporting tool that consolidates data from both digital and offline sources onto a single dashboard, designed for brands and marketing agencies
OpenMinds™ consists of a young and dynamic team of social media, tech and analytics consultants based in Malaysia and Hong Kong; specialising in social media marketing, tech development and analytics for brands across diverse industries including retail, F&B, banking & finance, education and more. They have been featured in various events and media publications for their industry insights and entrepreneurial endeavours.