Joanne Lee
Vice President of Netrove
---
---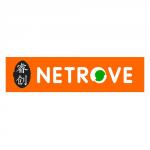 Netrove was founded in 1999 as a regional venture capital and corporate finance advisory firm that provides critical capital and venture advisory services.


It focuses mainly on risk capital investment and fund raising, corporate finance advisory, IPO, M&A advisory and investment opportunities in the region.

Today Netrove has offices in Guangzhou, Hong Kong and Kuala Lumpur.