Project Coordinator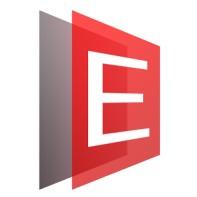 EibensChina
---
Salary Offered
$1500 — $1800 monthly
Experience Required
No experience required
---
Job description:
Eibens is an F&B consulting and promotion agency founded in 2005 in Beijing, where it is still headquartered. Our two main business areas are business intelligence and promotion, working always in the agri-food industry in China. Our main clients are governments, trade agencies, and industry associations from Europe.
The candidate will be working with the Business Intelligence Team of Eibens, a fast-growing professional company in an international environment with clear possibilities for professional development.
Job title: Project Coordinator
Gross salary range: RMB 10,000-RMB 11,500 (based on experience)
Contract duration: 3 years (probation period: 6 months)
Office location: Chaoyang district, Beijing.
The candidate will:
Participate in business intelligence projects, being directly involved in market research activities: searching trade statistics, analyzing market trends, performing companies' due diligence, investigating regulatory issues, elaborating contacts lists…
Conduct primary research, mainly in the form of interviews with relevant stakeholders.
Draft market presentations and reports.
Develop relevant posts and articles (in English) about sector updates (regulation, market trends, etc.) and company activities.
Elaborate, organize and attend business agendas, trade missions, fairs, presentations, or other sector events.
Attend sector events and networking activities.
Manage the administrative tasks required by the projects, including, but not limited to invoice and payments management, travel logistics and bookings, files and contacts storage and management, etc.
Support other team members by implementing different campaigns and projects.
Travel within China. Short trips of 2-4 days are expected on regular basis (average 1 trip per month, but this will depend on the actual needs of ongoing projects). 1-2 international trips per year, of about a week duration, may be required (when the situation allows).
The ideal candidate:
is a native Chinese speaker, with a professional level of English. Spanish is a plus.
is confident with the use of Microsoft Office Suite (mainly Word, PowerPoint, and Excel).
has some experience in consulting and research activities, ideally in the F&B industry.
has some experience in content development, ideally related to food and beverage.
has previous knowledge about the Chinese agri-food regulatory environment.
is willing to travel within China for short periods (2-4 days) on regular basis.
If you are interested, please send your English CV to hr@eibens.com, with the subject "Application for project coordinator + name".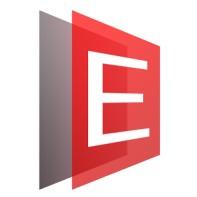 Business Intelligence, Marketing and Communication for the F&B Industry in China
Company Size: 11 - 50 People
Year Founded: 2005