Help Desk Manager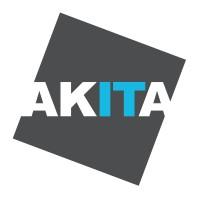 AkitaUnited Kingdom
---
Salary Offered
EUR4000 — EUR15000 monthly
Experience Required
5+ years
---
About the Role
Reporting directly to the Technical Director, you will be part of a continuing exciting journey and will influence the future strategic direction of the Helpdesk team. Your main duties and responsibilities include but are not limited to the following:
Proactively lead, develop, and coach the Helpdesk team, working closely with a growing group of over 25 engineers, from Apprentices up to 3rd Line Engineers, through the entire employee life cycle.
Drive continuous improvement by monitoring and managing performance, using techniques such as goal setting, providing constructive feedback, recognizing high performance, and identifying learning and development needs.
Effectively manage, organize, and allocate Helpdesk resources, ensuring all critical tasks are covered, being proactive and forward-thinking in your approach to predict upcoming issues or pressure points.
Provide innovative solutions to problems as they arise, offering assistance and guidance to any engineer assigned to the Helpdesk.
Identify opportunities to continually improve processes and contribute to the implementation of proposed solutions, in line with the business needs, for both internal and clients to continually improve customer satisfaction.
Oversee customer relations on behalf of the Helpdesk Management team, liaising with both the customer as a point of escalation and providing feedback when required.
Have the ability to multi-task and prioritize, in order to assist Helpdesk engineers with their issues, as well as take on the more challenging problems that may arise.
A strong technical understanding to be able to effectively delegate to the helpdesk team.
An appetite to learn and keep up to date with emerging technology/trends as well as Akita's existing product portfolio.
Develop daily, weekly and monthly reports on the help desk team's productivity and be able to deliver the report(s) to stakeholders.
Fulfill any other such duties, responsibilities, and projects as required in line with business
Core Skills
Proven work experience as a Help Desk Manager.
The ability to manage time effectively while setting the tone of the team through modeling and leadership.
Hands-on experience with help desk and remote-control software.
Team management skills and techniques.
Experience with performance development/improvement plans to grow and develop the help desk team.
A logical and methodical thinker with an analytical approach.
Strong understanding of reporting; how to develop and use them to improve productivity / understand trends.
Customer-service-oriented with a problem-solving attitude.
Solid technical background with an ability to give instructions to a non-technical audience.
High standards of customer service and an appetite for continual improvement.
Excellent written and verbal communications skills, including the ability to be influential and persuasive with stakeholders.
A high level of attention to detail.
A proven ability to build positive working relationships across all areas of the business, internally and externally.
A thorough understanding of the strategic vision for the helpdesk and the ability to set the long-term direction of the team.
Knowledge and understanding of the relevant industry standards
Knowledge and understanding of best practices for service management
A complete understanding of the organization's business.
A personable nature.
This role is based at our Kent HQ in Wrotham. Applicants should have a full UK Driving license and live within a commutable distance of this location.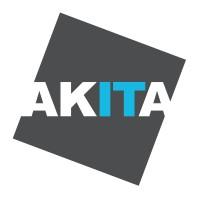 Proactive IT Support, Managed IT Services And Intelligent Solutions.
Company Size: 51 - 250 People
Year Founded: 1996
EUR4000 - EUR8000 monthly
EUR3000 - EUR7000 monthly
EUR4000 - EUR10000 monthly