Engineering Manager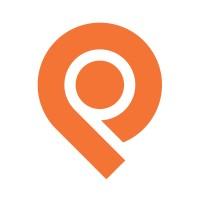 PegipegiIndonesia
---
Salary Offered
S$1500 — S$2000 monthly
Experience Required
4+ years
---
Job Responsibilities

Engineering Strategy

• Own and be accountable for translating engineering roadmap into Platform engineering team's roadmap.
• Own and be accountable for identifying company technology & engineering needs and translating those into robust and scalable infrastructures, systems, and products.
• Work with the product management team and other engineering teams to explore new initiatives to deliver technology and engineering innovations to capture and retain new customers.
• Identify and analyze the latest technology trends, and to decide which ones to be leveraged to enhance Pegipegi.
• Define the working schedule and team management.
• Work with the Head of Engineering to define the product's scalability.
• System Architecture Design and Management

• Oversee and be accountable for all initiative planning, design, and delivery.
• Define and oversee the implementation of system and business health data monitoring and analysis.
• Incubate new lines of business technology/concept together with the product management team.
• Organization Management

• Assess, calculate, and lead the engineering resource requirements to enable Pegipegi to achieve its business objectives.
• Manage team and be accountable to develop each engineering team member so that they can take bigger responsibilities while the company is scaling its customer base and revenue.
• Operational Excellence

• Provide leadership and be accountable for the uptime and operational excellence
• Provide leadership and be accountable in time of crisis (e.g. unexpected downtime) to make sure that the crisis is well managed and the negative business impacts are mitigated, and to ensure the post-mortem analysis is well conducted and concluded, so that risk measurement is implemented to avoid the same problem occurring.
• Provide leadership and be accountable for project management within the Platform • Product development team.

Requirements

• Minimum 4 years of total working experience with minimum 2 years of total experience in managing a team.
• Experience in managing an engineering team with a proven track record in delivering a scalable and quality product.
• Experience in managing complex engineering projects and operations.
• Familiar with mobile application engineering and technology.
• Hands-on experience in full-stack development.
• Good understanding of system architecture, IT infrastructure, and database design.

Personal Qualifications:

• Strong ownership and persistence in making things happen – the ability to create ways through technical mastery when there seems no way.
• Strong leader with balanced passion in technology-aspect, people-aspect, and business-aspect.
• Ability to balance idealism and pragmatism.
• Ability to see beyond the risk to navigate his team to achieve the goal.
• High tolerance in dealing with ambiguity – able to navigate and clarify ambiguous points to help the team navigate the way through defining the solution.
• Innate curiosity.
• Minimum bachelor level in the computer science domain.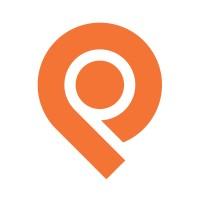 To make travel more accessible for all Indonesians
Company Size: Not Specified
Year Founded: Not Specified