Business Central Consultant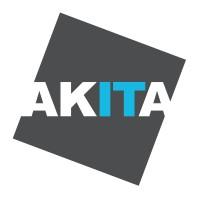 AkitaUnited Kingdom
---
Salary Offered
EUR4000 — EUR10000 monthly
Experience Required
1+ years
---
About The Role
As a Business Central Consultant, your role will involve:
Recognizing and developing opportunities for new and existing customers, adding value to their business through efficient and cost-effective solutions.
Collaborate with the marketing team to drive the creation of marketing strategy and materials.
Working closely with the sales team to build knowledge of Business Central, develop sales strategies, and assist with demonstrations.
Running workshops with customers to identify requirements and opportunities for improvement.
Identify opportunities to migrate customers from other platforms to Business Central.
Delivering solutions for customers using Microsoft Dynamics 365 Business Central and the wider Power Platform.
Carrying out business analysis to ensure an efficient and cost-effective solution is proposed.
Design and customization, including write-ups and planning sessions.
Assisting with the preparation of proposals, by providing statements of work and estimates.
Configuration and testing, with a detailed introduction to the customer, and providing appropriate support.
Installation and data migration to Business Central.
Training and implementation of Business Central, ensuring customers understand how to maximize the use of the product, through a structured and user-friendly delivery method.
Monitoring and updating in line with the contract of service, including identifying opportunities to extend Business Central, where appropriate.
Create repeatable delivery processes to increase the efficiency of Business Central implementations.
Providing assistance to the service delivery team and Helpdesk to help support customers.
Ensure delivery of projects in line with the agreed project plan, including, timelines, budgets, customer expectations, and resource planning.
Fulfill any other such duties as required in line with business needs.
Core Skills
Proven track record of building strong customer relationships
Significant experience in creating bespoke solutions using Microsoft Dynamics 365 and the wider Power Platform.
Proven experience in pre-sales and requirement gathering, through the implementation of ERP solutions.
Proficiency in all areas of project management and delivery, written and practical.
The ability to work on-site with clients, collaborating from design to 'go live.
Desirable Skills and Experience
A Computing / IT degree.
Experience in providing digital success solutions to both large corporate and boutique customers.
Microsoft Biz Apps certifications.
Experience with Azure.
Knowledge of software sales environments
Having worked for a Microsoft Partner
Person Specification
You will demonstrate:
A logical, methodical approach to the task at hand.
Excellent attention to detail, quality, and accuracy.
Excellent documentation and communication skills.
High standards of customer service.
A personable nature.
A history of being a proven self-starter.
Effective communication across cross-functional teams and diverse clients/stakeholders.
Ability to work well under pressure and prioritize workload.
Constructive problem-solver.
Ability to work as part of a team.
Further Information
Salary: Highly competitive, dependent on qualifications and skills
Start date: ASAP
Contract type: Permanent
Hours of Work: 08:45 – 17:15 hours
Holiday entitlement: 32 days, rising to 38 days subject to terms after 3 years' continuous service (including 8 bank holidays)
Sick pay: Commencing after 6 months continuous employment (terms apply)
Location: Wrotham, Kent
Please note applicants should live within commuting distance of our Kent office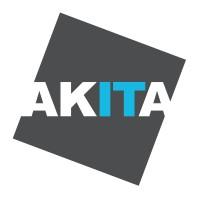 Proactive IT Support, Managed IT Services And Intelligent Solutions.
Company Size: 51 - 250 People
Year Founded: 1996
EUR4000 - EUR8000 monthly
EUR3000 - EUR7000 monthly
EUR4000 - EUR15000 monthly