Business Applications Sales Specialist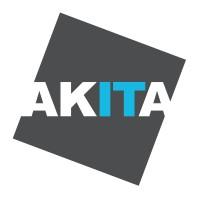 AkitaUnited Kingdom
---
Salary Offered
EUR3000 — EUR7000 monthly
Experience Required
3+ years
---
About the Role
As a Business Applications Sales Specialist, you will:
Partner with our marketing team to conduct market research, in order to develop strategic market penetration initiatives, including campaigns, webinar content and potential go-to-market messaging,
Identify potential customers in the target market (both new and existing customers) and complete appropriate research on the prospective customer's business and equipment needs,
Develop relationships with prospective customers, while maintaining existing customer relationships, effectively achieving a 'trusted advisor' role,
Acquire and manage new customer relationships with the Dynamics 365 suite of products and Power platform,
Partner and collaborate with delivery teams to create contract-winning proposals for current and prospective customers.
Use your extensive knowledge of business processes to understand the challenges and opportunities in an organization, evaluate their current business performance, and then using your expertise to select and propose appropriate product solutions, specific to customer requirements and needs.
Negotiate contract terms with customers and communicate terms to stakeholders.
Collaborate with design and production teams to ensure contracted product specifications are executed on-time and as agreed.
Become a subject matter expert on our business products, processes and operations, and remain up-to-date on industry news and developments.
Leading / orchestrating sales processes across the entire sales cycle, including account planning, opportunity planning, deal negotiation, customer decision frameworks, evaluation plans and engaging in complex business case discussions.
Fulfil any other such duties as required in line with business needs.
Core Skills
Experience in B2B sales.
Proven track record of building strong customer relationships.
Strong sales background, with experience in solution selling.
Exceptional presentation and communication skills.
Outstanding interpersonal skills and the ability to motivate, inspire and lead cross-functional. Teams, with a high degree of independence and success.
Strong knowledge and understanding of Microsoft Dynamics 365 and the wider Power Platform.
Desirable Skills and Experience
Knowledge of software sales environments.
Having worked for a Microsoft Partner.
Person Specification
You will demonstrate:
Good judgment and decision-making skills.
The ability to visualize solutions, mapped with business value, to address specific customer needs.
Excellent customer service skills.
Effective communication across cross-functional teams and diverse client/stakeholders.
A passion for engaging with internal and client teams.
The ability to maintain a high level of productivity, while managing multiple competing priorities.
Ability to work well under pressure and prioritize workload, in a fast-paced, complex environment.
Excellent attention to detail, quality, and accuracy.
Constructive problem-solver.
Ability to work as part of a team.
A drive to meet and exceed financial targets.
Excellent negotiating techniques to close business.
A logical, methodical approach to the task at hand.
The ability to manage and drive the execution of project plan, within time constraints.
Further Details
Salary: Highly competitive, dependent on qualifications and skills
Start date: ASAP
Contract type: Permanent
Hours of Work: 08:45 – 17:15 hours
Holiday entitlement: 32 days, rising to 38 days subject to terms after 3 years' continuous service (including 8 bank holidays)
Sick pay: Commencing after 6 months continuous employment (terms apply)
Location: Wrotham, Kent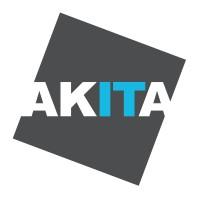 Proactive IT Support, Managed IT Services And Intelligent Solutions.
Company Size: 51 - 250 People
Year Founded: 1996
EUR4000 - EUR8000 monthly
EUR4000 - EUR15000 monthly
EUR4000 - EUR10000 monthly