Asia Innovatif+ Summit & Awards aims to connect the next generation of family business leaders with innovative solutions from startups, corporations, government agencies, and financial/investment platforms.
World-class speakers from all over the world will be flying in to Penang this 26th - 27th October to share their valuable insights and experiences.
Below are some of them:
1. Tan Yinglan, Founding Managing Partner at Insignia Ventures Partners
Tan Yinglan founded Insignia in 2017 that holds $ 150 million worth of sovereign wealth fund as an early-stage technology investor.
Previously, he was a venture partner with Sequoia Capital in Sout East Asia where he sourced big names like Gojek, Traveloka, and Carousell.
Apart from serving numerous positions in the government, he has been named:
Eisenhower Fellow (2018)
World Economic Forum Young Global Leader (2012 – 2017)
WEF Technology Pioneer Selection Committee Panel (2015-2017)
Top "40 leaders under 40" by Prestige Magazine (2015)
2. Soner Hacihaliloglu , CEO at BEAD Technologies
As the CEO since 2016, Soner has bagged BEAD technologies best innovations award in 2018 by:
UN
European Union
Sustainable Management Associations
Before BEAD, he was the MENA Regional Bussiness Development Manager at E-on Ista Holding, overseeing operations in 5 countries and 3 continents which raised € 50 million in revenue in 2 years.
3. Noah Silverman, Founder at Helios.AI Ltd.
Noah has 20 years of experience with data and technology, on developing probabilistic models for complex and stochastic systems.
He has published several papers on mathematical modeling of complex data systems with innovative analysis methods, while founded these technology firms:
webclipping.com
Trademarktracker.com
Noah has developed solutions for multiple clients in different industries:
Finance
Digital Marketing
Sports betting
Cryptocurrency
Education
Medical
4. Allan Phang, Head of Esport at AirAsia
Allan Phang is known among his AirAsia peers as an intrapreneur — an employee within a company that handles a special project like an entrepreneur world.
He has won the Take Ownership Awar by AirAsia Group for bringing awareness of esport amongst AirAsia big teams.
With his leadership, AirAsia is marching forward in the esport platform:
Sponsored Mineski Dota 2 Pro Team
Acquired a majority share in AirAsia Saiyan, a mobile esports team
Official airline and sponsor for Alibaba's/Alisports WESG SEA (World Electronic Sports Games) esports tournament in Southeast Asia.
5. Paul Hadjy, CEO & Founder of Horangi
At Horangi Cyber Security, Paul is bringing cyber solutions to the Asian market by providing companies with actionable data for strategic business decision-making.
Previously, Paul has played a big role in expanding Palantir into the Asian Pacific market in Singapore, Korea, and New Zealand — engaged with both commercial space and government.
Grab appointed Paul in 2016 as the head of IT with his extensive experience in:
Anti-money laundering
Insider Threat
Cybersecurity
Banking in government and commercial space
6. Ivory Liu, COO at Percent ITC
Ivory joined Percent in 2014 to bring commercial application of big data and artificial intelligence for businesses.
With her insights from the World Economic Forum in Geneva, Switzerland, she joined Huawei as a senior expert in global government affairs.
With her leadership, Percent has won many big data and AI awards:
Beijing Science and Technology Award
Listed in the "China Artificial Intelligence Unicorn TOP 20"
Won the "Top 50 Chinese Big Data Enterprises" — 3 years in a row
7. Joel Neoh, Founder at Fave
Joel has taken its mobile payment and reward service into Malaysia, Singapore, and Indonesia, with backing from a well-known investor, Sequoia Capital.
Apart from that, he was one of the early founders of Groupon businesses in the Asia Pacific region and co-founded the social news platform, SAYS.com — now part of Media Prima's RM100 million acquisition.
As an investor in technology funds and Asian startup himself, he has won notable awards:
Ernst & Young Emerging Entrepreneur of the Year Award
Young Global Leader by the World Economic Forum
Entrepreneur Par Excellence by Malaysian Tatler in 2018
8. Zach Piester, Co-founder and Partner at Intrepid Ventures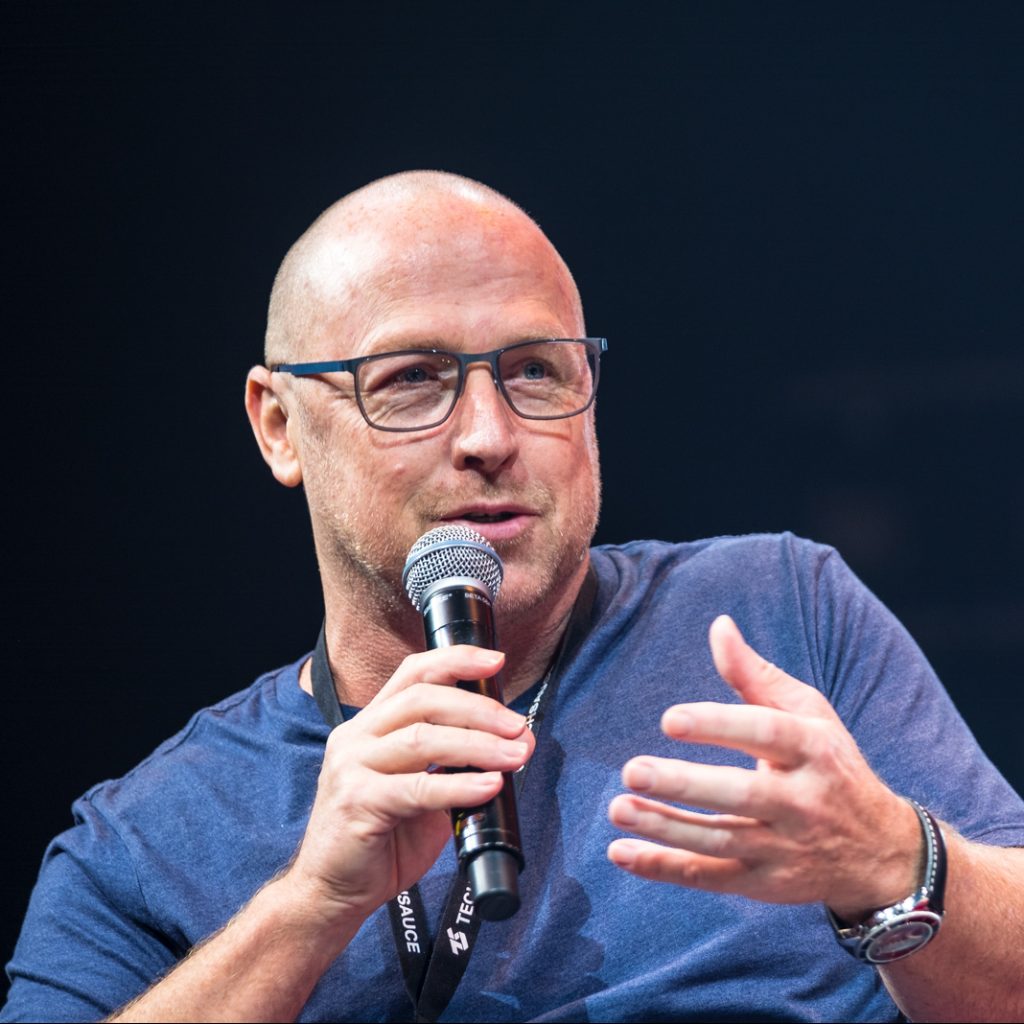 As a Singapore and Hong Kong-based investor in innovation, digital transformation, and ventures, Zach helps build blockchain-powered companies with Intrepid Ventures.
Innovation:
He helps Fortune 500 companies make use of startup's innovation in blockchain, fintech, distributed ledger, and emerging technologies.
Investor:
Early-stage investor in Blockchain, IoT, Data & Analytics (sensors and health)
Startup Growth:
Zach is involved in the organizational design and growth of many FinTech, InsurTech, non-financial blockchain, distributed ledger, and emerging technology companies across Asia.
—
Get your tickets to Innovatif+ event here.