Wearable band shipments grew globally, driven by Xiaomi
Apple may dominate the wearable conversation here in the States, but things look a fair bit different on the other side of the world. In Asia, Xiaomi is the giant in the room. According to new numbers form Canalys, the Chinese manufacturer was the key driver in global growth. Wearable band shipments grew 65%, year […]
---
14 Dec, 2019TECHCRUNCH.COM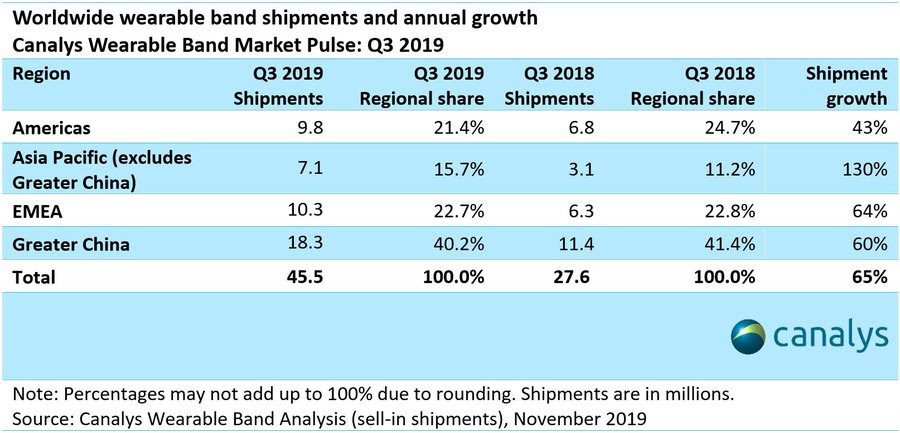 Apple may dominate the wearable conversation here in the States, but things look a fair bit different on the other side of the world. In Asia, Xiaomi is the giant in the room. According to new numbers form Canalys, the Chinese manufacturer was the key driver in global growth.
Wearable band shipments grew 65%, year over year for Q3. Xiaomi continues to top the list, with an even more impressive 74% versus this time last year. That puts gives the company 27% of the total global wearable band market — its highest number since 2015....
This article can only be viewed by registered members. Please log in to view it.
TechCrunchAuthor
Breaking technology news and analysis. The number one guide for all things tech.