Client Services Executive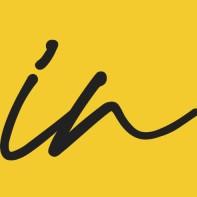 inVOYAGEUnited Kingdom
---
Salary Offered
EUR2000 — EUR4000 monthly
Experience Required
2+ years
---
Passionate about incentives, events, and luxury travel? In love with client liaison and data management? Able to work in Surrey?
We're recruiting for a full-time journey and events professional with a proven client-focused background, data-driven, and customer care mindset.
inVOYAGE creates leading B2B global forums and digital media for the luxury incentive travel and events sector. We bring top-level corporate and events agency professionals together with the world's finest luxury hotels and destinations specialists to create business opportunities.
We're a small team, office based in Weybridge, Surrey, who enjoy creating international events together and traveling to manage these onsite in luxury hotels.
The right individual will be passionate about their immersion in this sector and with our clients, highly organized and results-driven to recruit and manage senior-level professionals for our events. You will be a great communicator, perhaps already working in an events agency, and continually able to demonstrate strong interpersonal skills internally and externally.
RESPONSIBILITIES:
Identify and recruit senior-level events professionals into our events.
Manage and develop our data within the CRM and event management systems.
Work with the Client Services Director to collect and manage delegate information and travel itineraries across multiple events.
Plan and execute one-to-one targeted recruitment campaigns to ensure a strong geographic spread in our events.
Identify and create recommendations to improve our data management and event systems.
Use LinkedIn and other strategies to grow our target data.
QUALIFICATIONS:
Bachelor's degree (preferred, not essential)
Highly organized
Possessing a results-driven sales and customer care mindset.
Demonstrable experience in the incentive travel and events sector.
Strong analytical skills and data-driven thinking.
Great communication skills.
Strong project and time management skills.
Up-to-date social media user.
Experienced in working with CRM and event management systems.
Proficient in MS Office Suite, including Outlook, Excel, and Word.
inVOYAGE:
We're a niche market-leading B2B events company creating forums and opportunities for international luxury hotels and destination specialists to network and do business with incentive travel and live events professionals.
Our events take place in different locations around the world with clients flying in globally to participate.
Our clients are in the business of creating international luxury corporate events and we believe in supporting their efforts through what we do to help inspire and increase their business connections.
Contact Debbie at debbie@invoyage.net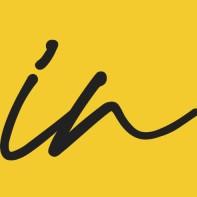 Connected Experiences for a Community of Events Professionals
Company Size: 6 - 10 People
Year Founded: 2015
England
EUR3000 - EUR5000 monthly