Product Support Specialist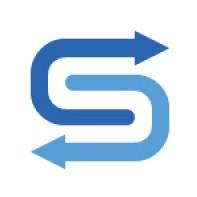 GoodshuffleUnited States
---
Salary Offered
$3000 — $5000 monthly
Experience Required
3+ years
---
About the Team:
We're simplifying the chaos of the events industry through powerful, easy-to-use technology. We're a self-proclaimed mix of "events nerds" and "technology nerds", but mostly we're all passionate problem solvers who are dedicated to empowering our users. We've been voted DC's Best Startup the past 2 years in a row and were called one of "DC's Coolest Places to Work" in 2020. We're at an exciting time in our company's growth, and are looking for our next rockstar teammate….could that be you?
About the Role:
Goodshuffle Pro is seeking a Director of Customer Success to handle a wide range of responsibilities, with the primary focus of ensuring our users are successful in our software platform and delighted with our team's service. You will be leading the Customer Success team's growth, both in terms of hiring and mentoring, and will also be responsible for working alongside your team indirectly interacting with clients as an exemplary team member.
Primary Responsibilities Include:
Growing our customer success team. You'll work closely with senior leadership to solidify the hiring roadmap and lead the interviewing process as we continue to focus on hiring A+ team players who live and breathe our company values.
Mentoring the team via structured coaching and leading by example. The right candidate for this role does not shy away from jumping in on all parts of the customer success journey (answering chat, leading training) as an individual contributor and rockstar example of each role.
Collaborating with sales leadership on a proactive approach that ensures trialists convert to paid subscribers and paid subscribers to continue to renew and grow their accounts.
Creating a scalable, top-notch client experience that ensures all subscribers become vocal evangelists.
Increasing feature adoption through an improved onboarding process and ongoing educational outreach.
Testing and implementing new processes based on detailed data analysis.
Owning departmental KPIs and working closely with the Senior Vice President to ensure quarterly goals are met or surpassed.
What You'll Need:
Bachelor's degree
Minimum of 6+ years in SaaS Customer SuccessMinimum of 3+ years in Customer Success management
Strong analytical skills (can you balance individualized people skills with data-driven decision-making?)
Unparalleled people skills (with a wide variety of personalities)
Ability to learn new technology quickly and thoroughly (and a passion for ongoing learning in life)
Outstanding verbal and written communication skills (superior grammar and spelling required)
Sales acumen (with a Go-Giver's mentality)
Demonstrated ability to successfully grow a motivated, devoted Customer Success team
Proven track record of increasing retention and product adoption
Strong Preference for Applicants with any of the following experience:
Experience working at startup companies with under 40 employees
Events industry experience (no matter how long ago or seemingly minor)
Experience with any of the following:
Hubspot, Intercom, JIRA, MixPanel, Excel/Google Sheets, SQL
Benefits:
Full Health Care (including Dental, Vision)Unlimited PTO401k (with matching)Commuter Benefits ($100/mo)
WFH Flexibility (depending on tenure and target hitting)
Passionate, caring, and enthusiastic coworkers (We've been called one of DC's best places to work!)
To Apply:
Goodshuffle Pro has been named one of DC's Best Places to Work! If you'd like to join us, we recommend reviewing our website and our company values, then send your resume and cover letter directly to Karen@goodshuffle.com. We encourage applicants of every race, color, religion, gender, gender identity or expression, sexual orientation, national origin, genetics, disability, age, or veteran status and are committed to an environment of equity and inclusion.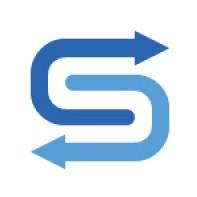 Bringing smart, powerful technology to event companies.
Company Size: 11 - 50 People
Year Founded: 2015
Washington D.C.
$1000 - $2000 monthly
Washington D.C.
$3000 - $5000 monthly
Washington D.C.
$3000 - $5000 monthly