Full Stack Developer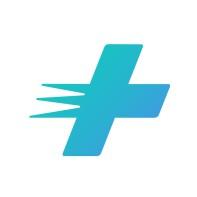 SpeedocSingapore
---
Salary Offered
S$1800 — S$4000 monthly
Experience Required
5+ years
---
Who are we looking for?
We are looking for a Full Stack Developer. Reporting to the Chief Technology Officer and the Head of Engineering you will be part of the Technology Team and primarily be responsible for the technology development of our products.
Who are we?
With a vision of making an impact on Asia's healthcare landscape, by making healthcare more convenient, accessible, and affordable to all, Speedoc seeks to provide a full suite of tech-enabled healthcare services on demand including doctors, nurses, allied care professionals, ambulances, and medication delivery.
By centralizing services, current urgent and medical care are built on outdated access and communication models. Providers lose the fundamental aspect of health: to reduce the total impact to the Patient. With the aging population addressing and improved access to technology, Speedoc built a complete end-to-end system for doctors and patients, so that house call doctor services can be provided with ease to people in the community.
With Speedoc's emphasis on cost-effectiveness and modern medical devices, home medical services need not be limited to only immobile or bed-bound patients but to everyday people who may require GP or urgent care services.
Who are you?
• You are a highly skilled coder with both front and back end programming experience over 5 years or more in technology-driven ventures.
• You should possess the following skills:
Degree in Computer Science.
• Strong organizational and project management skills.
• Proficiency with : HTML, CSS, JavaScript, React, React-native, Node JS, MongoDB, AWS.
• Excellent verbal communication skills.
Why are you important?
Your mastery of a variety of skills is critical in contributing to the overall success of our products. Your ability to translate what is needed into the lines of codes that cater to these needs, alongside other teammates in our Product, Operations, and Business Development teams makes you a go-to person when it comes to ensuring our technology brings joy to our patients, clients, and corporate partners.
Why Speedoc?
You will be part of an exciting, well-funded start-up that is going places, with strategic and expansive plans in place that would disrupt how medical services are provided and set the new standards leveraging on technology and the best that the human minds can provide. And with the growth we are going on, an exciting career progression is a certainty. Also, you will be part of a very diverse group of colleagues in a very inclusive and collaborative workplace, focusing on that one important element of our business, the People and their well-being and health.
What awaits you?
You will be part of an exciting, well-funded start-up with a team of highly energetic colleagues with diverse talents and backgrounds coming together with the belief that healthcare can be better provided with a mixture of technology and a human touch at affordable prices With the growth that we have planned for in the next three years, exciting career experience and growth is a certainty.
What should you do now?
Update your CV, add a note if you wish to tell us more, especially on how excited you are about this opportunity. Send it across to us on this platform, give us the opportunity to review and we shall be in touch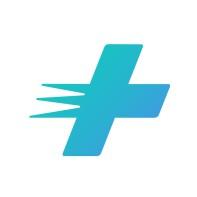 Bringing hospital to home
Company Size: Not Specified
Year Founded: Not Specified
Denpasar, Bali
S$900 - S$3500 monthly
Denpasar, Bali
S$900 - S$2700 monthly
Kuala Lumpur
RM2500 - RM4500 monthly