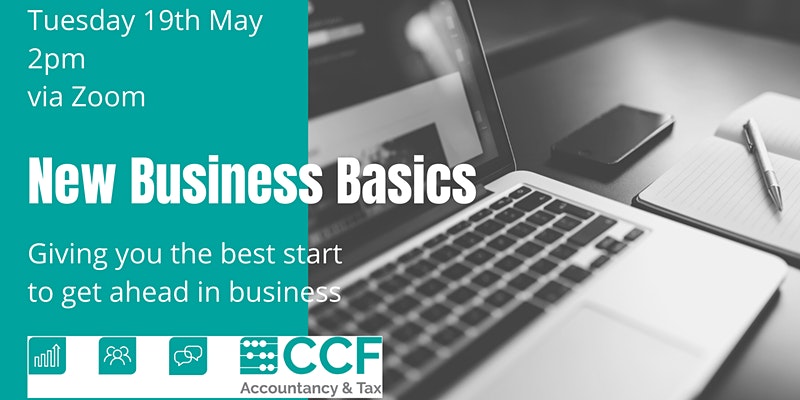 New Business Basics
CCF Accountancy & Tax is the organizer
---
There are lots of things to consider when setting up a new business, some of them are obvious and some might require more of a helping hand.

Our new business basics workshop will explain everything you need to know when starting out in business.

You will walk away from the session with clarity on;

•Sole Trader v Limited Company, benefits and tax implications;
•What to claim for and how;
•How to do basic record keeping;
•The pros and cons of being VAT registered;
•Do I need to run a payroll?
•And much more!

We will share our knowledge and provide you with basic accounting tools to use to ensure you set off on the right foot.

This webinar is ideal for people who have already started their business, are rethinking their business direction or are planning to start a business.

If you have any questions please contact events@ccfaccountancy.co.uk or call 01423 567499.

We look forward to seeing you there!