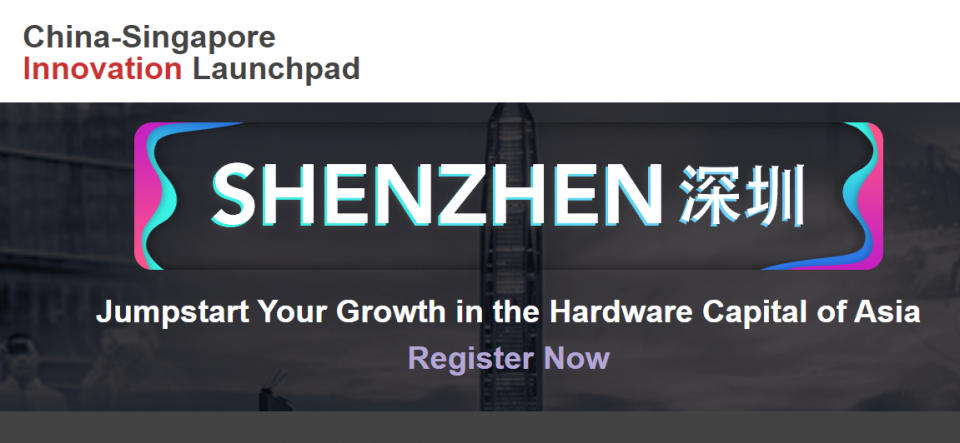 China-Singapore Innovation Launchpad - Shenzhen Accelerator
XNode is the organizer
---
Home to renowned tech giants like BYD, DJI, Huawei and Tencent, Shenzhen is a tinkerer's haven for rapid innovation where mistakes are made fast and insights are uncovered even faster. With a fast growth mentality, effortless access to production facilities and support by the local government, hardware companies would be miles ahead of counterparts in other geographies just by setting foot in Shenzhen.

As part of the Singapore-China (Shenzhen) Smart City Initiative (SCI), XNode has partnered Enterprise Singapore to launch a Global Innovation Alliance (GIA) node in Shenzhen. This was set up to boost innovation and entrepreneurship activities between the two cities.

Tapping into XNode's network of manufacturing giants, hardware startups and investors, startups under the programme would be plugged into an environment where fast-paced dealmaking meets rapid product iteration, where suppliers could be involved from the get-go and where funding opportunities and ecosystem support are readily available.

The Programme
Taking place in Quarter 1 of 2021, the acceleration programme serves to bring hardware-focused startups in the areas of advanced manufacturing, maritime and logistics from Singapore to launch and scale in Shenzhen. A dedicated acceleration manager from our team will assist your startup in validating its product/market fit and crafting a go-to-market strategy through a series of workshops, introductions to ecosystem players and mentoring sessions by industry experts.