As Japan's startup industry matures, Hiroshima makes its own bid to create an ecosystem outside the urban sprawl of Tokyo.
The Hiroshima Peace Memorial / Photo credit: themonnie
For non-Japanese people, Hiroshima can evoke some very particular images. This city in Japan's Honshu island, which now has a population of 1.2 million, is forever tied to World War II and its atomic legacy. Foreigners certainly don't associate Hiroshima with business and startups.
But Hiroshima governor Hidehiko Yuzaki hopes to bring the outside view closer to what it is within Japan. "Historically, Hiroshima has been known as a place of new businesses," he tells Tech in Asia. International enterprises like variety store company Daiso and renowned carmaker Mazda started out and are headquartered there.
Startups are a big part of Yuzaki's agenda. Although venture capital investment in Japan has reached a record US$2.5 billion in 2017, the rate of new small businesses is low – only 5 percent of total firms in 2015, according to Japan's Small and Medium Enterprise Agency.
Hiroshima plans to spend US$6 million annually to help Japan double this. "Our economy is based heavily on manufacturing, but now things are changing. We have to face very tough competition against Southeast Asian countries. So innovation is the new keyword for us," Yuzaki says.
He hopes to establish a viable alternative to Tokyo, which is the country's largest startup ecosystem at the moment.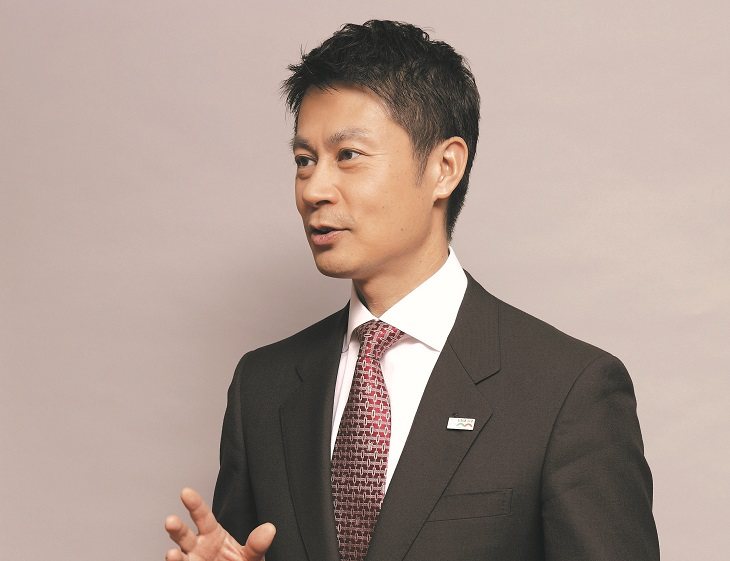 Hiroshima governor Hidehiko Yuzaki / Photo credit: Hiroshima Prefecture
Seeds of an ecosystem
A Stanford alum, Yuzaki co-founded ACCA Networks, a Japanese broadband provider and one of the first such companies in the country. It was eventually acquired by another firm, which was then absorbed into homegrown conglomerate SoftBank.
He wants to help plant the seeds for an ecosystem that will allow entrepreneurs to mingle, collaborate, and inspire each other.
"Maybe people you meet don't have much to offer in terms of synergy, but you see them working hard next to you, and that will keep you going. Japan as a whole didn't have that culture, the soil for an ecosystem, for a long time," he explains.
Interestingly, the local government isn't planning to offer early-stage funding or grants for startups. "My personal opinion is that easy money is not going to work – it will spoil you," Yuzaki says. "We are focusing more on advice, networks, and [non-financial] resources for entrepreneurs. You need to go out and find your food. That's how you grow," he adds.
Hiroshima's tech advantages
Hiroshima's hub will focus on some of the prefecture's strengths. For example, Mazda's presence in the area gives Hiroshima manufacturing and engineering expertise.
Mazda's "model-based development" method is particularly attractive. Using advanced computing, it simulates the manufacturing process without the need to create a physical object. This helps test and iterate on a product before starting production. The Hiroshima Digital Innovation Center that opened last year offers equipment and facilities to promote this method.
Hiroshima University is among the world's top 500 universities in engineering, technology, and life sciences. It is ranked 13th out of more than 150 institutions in Japan, according to the Times Higher Education World University Rankings.
The area is already home to tech companies in various phases of development, including growth- and later-stage startups. Mizoue Project makes an ultrasound test that only needs a smartphone to work, while Tokyo-listed Data Horizon offers healthcare data solutions. Along a slightly different path, Laxus is a designer handbag rental service.
You need to go out and find your food. That's how you grow.
Other initiatives include the Innovation Hub Hiroshima Camps coworking facility, located in the city center, and a regulatory sandbox for artificial intelligence and internet-of-things projects. The objective is to invite participants from Japan and abroad to experiment and test ideas, for which a basic platform of middleware and tools will be available.
The local government plans to invest a total of US$10 million in the next three years on the sandbox project, which it hopes to combine with Japan's other sandbox initiatives.
It has also set up The Hiroshima Innovation Network, a US$100 million public-private fund targeting growth-stage enterprises. While it has invested about half of that in some companies, it's not accepting new deals at present. Instead, it's focusing on exits for its portfolio.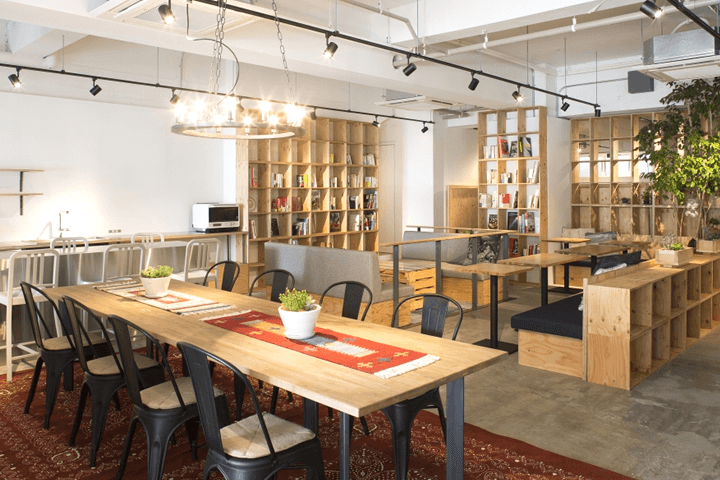 The Hiroshima Camps co-working space / Photo credit: Innovation Hub Hiroshima Camps
Tokyo shines bright
Hiroshima has an uphill battle, considering that most of Japan's most prominent startups, entrepreneurs, corporates, and investors congregate in Tokyo.
People usually choose the capital because it's easier to network, raise funds, and find English-speaking domestic and foreign talent. Most of Japan's venture funding in the past few years came from corporate funds and banks that are most likely based in the capital.
Tokyo is also one of the only two places in the country offering a six-month startup visa to foreign entrepreneurs. It does away with current business restrictions, which include opening a local office and hiring at least two full-time employees or having US$45,000 in capital. This is expected to change as Japan plans to introduce a one-year startup visa that covers the entire country.
Hiroshima isn't the first region outside the capital that's trying to become a startup hub. Apart from its own six-month startup visa, Fukuoka offers tax incentives and business consultations for new startups. That's how foreign-led startups like Ikkai set up shop there.
Osaka also set up its own innovation center some years ago, focusing on specialized areas like medtech.
Both innovation programs have run for a while but haven't done much to change the Tokyo-centric outlook of Japanese startups. It might still be too early to tell though, thinks Yuzaki. According to Hiroshima's governor, these cities have been successful in creating an ecosystem and a brand for themselves, and that will help them grow in the long term. Hiroshima wants to learn from them as well.
For Yuzaki, the challenge is not to get young companies going, but to keep them in Hiroshima. Startups tend to move their headquarters to Tokyo when they're larger. The prefecture hopes to attract VCs to explore opportunities in Hiroshima, and more importantly, to foster a native community. "If you have many of them, you can have higher chances of survival," he adds.
Growing away from the capital
It's not impossible to build regional startup hubs as long as entrepreneurs and communities can deal with some hurdles.
"Late-stage investors are likely to be in Tokyo, so startups will have to visit for fundraising," says Emre Yuasa, principal at Tokyo-based Globis Capital Ventures. On the other hand, angels and early-stage investors could appear in regional ecosystems as startups spring up.
Businesses that require manufacturing or research facilities are more likely to be based outside the capital, anyway, Yuasa adds.
Take GLM, for instance. This electric sports car manufacturer and Globis portfolio company is in Kyoto. Another example: later-stage material science startup Spiber is based in northern Japan.
Successful startups from Fukuoka include Nulab, an online collaboration tool maker with offices in the US, Europe, and Singapore. CEO Masanori Hashimoto thinks that a startup with great products and the right talent can attract investors and networks from anywhere, including Tokyo or even outside Japan.
If Hiroshima can attract and retain top talent locally, money will flow there.
"However, it is a fact that there are more investors in Tokyo, so I do recommend that you go [there] for business trips sometimes," he concedes.
The sense of community in Fukuoka has been a big plus for Nulab. "The feeling of support is more emotional than tangible, but I think that it is the most important point," Hashimoto stresses.
Yuasa says, "If Hiroshima can attract and retain top talent locally, I have no doubt that money will flow there." The key, he contends, is specializing on specific sectors like IoT, robotics, biotech, and so on.
Yuzaki feels that the high costs and overcrowding of Tokyo will convince entrepreneurs to stay in Hiroshima, where they can enjoy higher standards of living and lower operating costs, as well as have easy access to the capital when they need it through Japan's stellar transportation network.
But most of all, he hopes that the community and resources available will get them to stick around for longer and create a new generation of businesses.
This post Behind Hiroshima's plan to become Japan's newest startup hub appeared first on Tech in Asia.